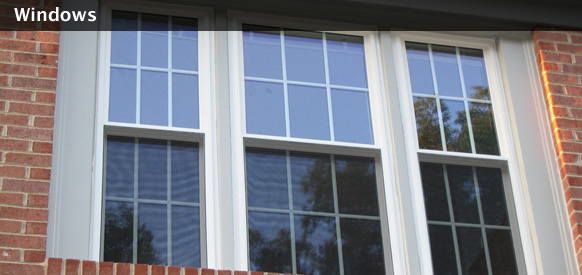 The Windows of Your Home
Depending on how you view your windows, they can be a blessing or a curse. Having as much natural light entering your home is not only healthy, but can save on lighting costs. Being able to open your windows to let in fresh air is also healthy and can save on heating and cooling costs. Unfortunately, windows are also very poor insulators and can cost the homeowner thousands of dollars over the lifetime of the home.
Some of the Science Behind Windows
Windows are measured on four main criteria:
Thermal performance data is governed by an agency called the NFRC. Windows use a value called U-factor which simply stated is the reciprocal of the R-value. In other words, if the U-value (or factor) is 0.50 the one divided by 0.50 is a 2.00 R-value. When you consider that the walls of your home are probably an R-11 or R-13, it is plain to see that glass is a poor insulator.
Solar Heat Gain Coefficient is a measurement of how much of the sun's heat energy is blocked by the glass. In some cases this is good (Southwest summers for instance) but in some cases it is bad (Northern winters for instance).
Air infiltration data is measured as the cubic feet of air per minute divided by the total sq/ft with a 25 mph wind (or 1.57 psf). Simply put, the lower the number, the better.
Structural performance is measured by putting the window under extreme pressure loads and measuring how much the components deflect (or bend). Another part of this test is determining at what point water begins to penetrate through the window frame system.
Window Replacement
Reliable Home Services is the regional expert on window and glass replacements. From full frame window replacements to insert sash systems, RHS is the area leader in window installations.
Glass Replacement
For replacement of defective thermal panes (foggy glass or seal failures as they are commonly known) or damaged and cracked thermal panes, RHS is the area expert. RHS also provides high performance glazing upgrade packages that can increase glass thermal performance by as much as 55% without replacing a single window frame in your home.
Window and Exterior Leaks
Very few companies understand water incursion like Reliable Home Services does. They have been diagnosing water incursion issues and leaks for over 20 years and have comprehensive knowledge on building envelope design and window and door integration. If you are seeing water coming in at your window or doors, wet spots on your drywall or exterior trim that is decaying, contact RHS today!
Gallery
* Click Image to Enlarge